Travel API Integration
PHPTRAVEL provide Travel api integration services for the travel agency and agent. API Integration is the end-to-end process of fetching data from best travel API providers and displays it to the other website. In Hotel API Integration, Flight API Integration, Bus api integration, Car api integration, the developer will connect the API with the provider and display the required data into the other website. OUR COMPANY provides travel APIs with flights, hotels, LCCs, cars, activities. ETC A travel API allows you to integrate third-party GDS/Wholesaler inventory/feeds into the booking engine on your site.
Travel API Integration
We provide flight api, Bus api, Hotel api services with API integration. Our company integrated GDS API LIKE AMEDEUS API GALILEO API SABRE API AS WELL AS THIRD PARTY API INTEGRATION. API Integration is the end-to-end process of fetching data from best travel API providers and displays it to the other website. In Hotel API Integration, the developer will connect the API with the provider and display the required data into the other website. The third party API integration opens up the route to the bulk of significant information. The hotel API provider allows access to different hotel deals whereas flight API provider enables access to end number of flights. In a limited time period, the travel portal solution gains a great response from the end-users. Each supplier is different, with their own unique quirks and requirements and making them all work together is no trivial matter. However, using our travel API, you can shortcut that entire process. Through a simple set of XML requests, you'll be able to search for and book products provided by our extensive list of integrated suppliers,
How we build awesome products
Flight booking Portal & API for hotels is a feature packed tool that allows you to take direct bookings through your own booking Portal 24 *7days. Hotel website will work on your own with online hotel reservation software with API Integration the visits into bookings and generating higher revenues per booking. It helps hotel to save time by reducing the emails & calls for the management and the confirmation of their reservations. Cyrus Technoedge offers hotel booking Portal with API products and services by developing various kinds of portals which nowadays are rising as the hotel portal application.
Advantage Of Travel API Integration
Search , Book , Confirm – Through a Single API Integration.
Manage Your Agents list and Bookings List, Markup Management , Discount Management.
Appealing banners are available for the purpose of advertisement.
Easy set up and flexible integration.
Notification through email regarding ticket bookings, cancellation, flight delayed etc..
User Can Manage Thair Bookings through Online Booking Portal.
User Can Cancel Thair Bookings through Online Booking Portal.
User Provide Discounted And Offered fair To Your Customer.
Services We Provide Travel API Integration
Easy To Manage / Zero Dependency
Easy To Manage
Api integration gives you facility to manage the inventory. It makes easy for you to booking facility and make it automation for you.
Zero Dependency
Api integration provide you all the facility at your own website. Now you don't have to depend upon another website for the booking flight hotel or bus services.
Complete Control/ Online travel Agencies
Complete Control
Api integration gives your full control over the booking function. Now you can hold the ticket or cancel the ticket by your own website's development.
Online travel Agencies
With the api integration you can run your own travel agency. you can provide travel services to your local people by the developing a travel website and api integration.
SEO Friendly / Delivery
SEO Friendly
We build SEO friendly website for the client for there seo purpose. So that client easily run their website at google search engine and get maximum traffic by the google.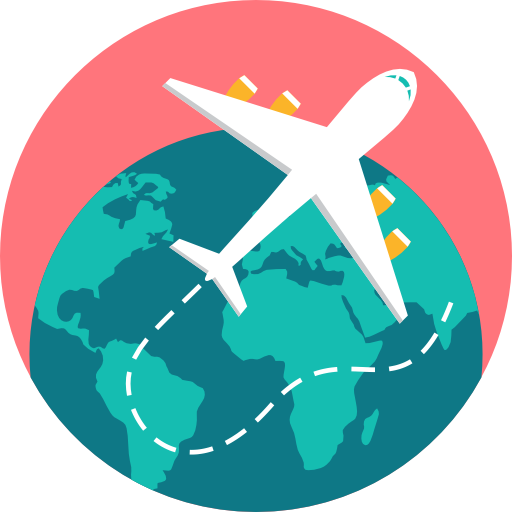 Delivery
Our company policy simply favors the client demand. We build a website development and design according to client demand and also api integration according to client opinion and deliver the website solution within a time period
Integration
Integration
This module allows you to add any API's and ask your developers to manage the simple and understandable code for any changes needed for your organization by the time.

Key Takeaway
The script has many more benefits than these features and mainly it is about easing your business for you. The simple and single script can do wonders for your business. PHPTRAVELS is only making your business growth obvious.
Our company has solely designed the script to help people grow their business without any obstacles in their way. So, right now all you need is the $500 to purchase the script and install it to get started. Simple, efficient and reliable for all kinds of business. There are no limitations to the travel booking system, bus booking system or any other booking software that is the current requirement of your business.
We are here to cater to all your needs on time and help you grow your business with enhanced features offering more deals and discounts when you start generating more revenue for it.
What Are You Waiting For?
The investment is reasonable, support is there to help you through the implementation process or editing. What are you waiting for now? Avail the facility within an inexpensive rate and rock the world with your car rental business or any other. Manage your vehicles, drivers, bookings, and customers all through the single app and web portal.
More than 4000+ amazing customers worldwide
Success Stories

Pricing & Aggregation
With our multiple channel aggregation feature now we can get inventory from different API's with realtime pricing