Flight Booking Software is a booking engine on the internet working in collaboration with GDS systems. These systems, including Amadeus, Sida, and Sabre, consolidate the entire data from worldwide airlines. This innovative solution makes flight bookings easy and cost-effective.
PHP Travels has your back covered if you are in the online flight booking business. We build top-notch booking software for your company to make the booking process quick. Our engine allows customers to book a flight easily, and most features work on automation.
Most flight booking systems collaborate with GDS systems, giving real-time data. You get all the information about the booking activities performed. We integrate your online ticket booking business with GDS APIs to make the engine user-friendly with the least complex options.
PHPTRAVELS - Flight Portal
apps In a quick look
Our Flight Booking Software Solutions For You
You need an ideal flight booking software to make it easy for your customers to book flights. Our engine on your reservation system can help convert customers thanks to our easy process. At PHP Travels, we offer these flight booking tools to keep your business going in the long run.
Brand Website Development
A website is a place where you can increase your visibility and online presence. We integrate the flight booking software into a responsive, easy-to-navigate website. Our web development strategies help your website reach more audience and grow your business.
Mobile App Development
Mobile applications are the most commonly used tools for ordering items and online booking. We integrate Android or iOS apps with any booking system efficiently. Our developers will build you an attractive app with all booking and payment features.
API Development & Integration
Your flight booking business is incomplete and of no value without the GDS APIs integration. If you don't do this, you can't make the booking process accessible to anyone. Our flight booking engine comes with GDS APIs integration for quick and fruitful bookings.
Multiple Payment Gateways
As you'll get customers from many countries you operate in, you must add the right payment gateway. It'll make the transaction process easy for your clients, and you can quickly fix payment issues. With our multiple payment gateway integrations, you'll save time and increase revenue.
Custom Software Development
If you want custom software for your booking system, our team can help you. We can integrate any unique feature you think can work the best and take your business to the next level. Our team can also suggest great options to add to the software for more growth.
Why Should You Get Our Flight Booking Software
Scalability And Flexibility
At PHP Travels, we build you scalable and flexible flight booking software. You can manage all your booking activities easily on the go. Your customers can book flights from anywhere at any time. One of the best things about our system is you can add any features you want.
User-Friendly Interface
Our B2B and B2C portals make things easy for agents and travelers to bring clients and book flights. We design super responsive, user-friendly software to provide convenience to all users. It'll result in putting a great business impression and improve your revenue.
Chatbot Integration
No service website can operate properly without a chat support system. We integrate a fast, simple, automated chatbot system into our software to keep you connected 24/7. Our experts use the most relevant FAQs to solve your customers' problems quickly.
Timely Features Update
What can keep you aligned to the current upgrading era in the traveling industry is our flight booking engine. We work on our system to keep it updated according to the demands of travel technology. Your platform would never go down while users are booking their flights.
Cost-Effective System
As your business uses lots of your investment, you need software by spending less. Our flight booking system is fully budget-friendly. We make your system able to manage the process automatically. Despite all the features, it reduces the entire platform cost.
GENERATE REVENUE
Two Common Ways to Make Money With Our Booking System

Commission setup?
Include percentage-wise or fixed commission rules on your flight booking platform. For each and every booking happening on the site, Admin can charge a certain commission fee from the flight. Moreover, the Admincan also earn revenue by setting up adaptable commissions.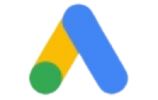 Google Adsense?
Admin can also make money with this additional revenue factor that is built on our flight booking system engine. Admin can display ads in the ad spaces on the site after creating a Google Adsense account. With more visitors on the page, Admin can earn more from these advertisements.
Features of Our Flight Booking Software
You want the highest ROI from your business, and we make this happen. We offer multiple options in our booking software to avoid any limitations on business growth. Our latest booking engine allows agent and traveler registration, their management, and booking management.
Agent Registration/Traveler Registration
Agent Registration
You need a perfect B2B web portal so multiple agents can register to the booking system. Our engine offers an easy way to register and is a secure platform for every agent to register. You can manage everything on your side, i.e., approval and activation of the agent profiles.
Traveler Registration
If you want to increase your online booking business by many folds, you'll need an online B2C portal. We add a precise method for travelers to quickly book flight tickets on your platform. For this, your customers register first by following the on-screen instructions we integrate.
Agent Management / Traveler Management
Agent Management
Your B2B portal must have the features to manage everything about your agents. With our B2C engine, you can manage deposits made, agent registrations, approvals, and activations. You can manage all the agents and operations securely from your platform.
Traveler Management
As a booking company, you must keep records of all your travelers who register on your flight booking platform. Our B2C booking software simplifies this process, and you can control all travelers directly. You can look at the entire activity and assist your customers.
Agent Booking Management / Traveler Booking Management
Agent Booking Management
You'll get multiple orders through the registered agents, and that's why you also need to manage them. With this feature, you, as an owner, can check all bookings for a proper booking process on your system. You can manage orders, cancel or book from the B2B portal we build.
Traveler Booking Management
What if all your customers can use your software and book flights directly? Don't you think it can increase revenue as they won't wait for you or an agent? Yes, it's. Our B2C booking engine allows travelers to book their flights online and customize them per their choices.
Payment Gateways / Multi Currency
Payment Gateways
How a business can survive without a payment gateway? You can connect all major gateways from Paypal to Stripe. Moreover, you can test a payment to avoid any payment issue in the future.
Multi Currency
Not all the businesses are conducted in dollars. The currency should be the same as your customers' location. Our application converts the currency based on the IP. Besides you can add or remove any currency easily.

Multi Language / CMS Management
Multi Language
All the major languages can be installed from Arabic to English. All the major text will be translated in your require language.

CMS Management
Our powerful CMS management can publish, edit or remove any articles.
Social Connections / Offers Module
Social Connections
You can add as many social connections as you want in our application. You can add, remove or edit the option. Moreover, you can upload your personalized icons to represent your site or culture.
Offers Module
You can increase your sales of online flight system, you can place offers on homepage or any page. Moreover, you can select where your offers should be shown to your customers to generate more leads and sales.
Newsletter / Reviews
Newsletter
Newsletter is critical to business because email is the most effective way of bringing sales. You can send unlimited newsletters to your subscribers and customize as you like.
Reviews
Reviews play an important part in increasing sales. That's why we've developed robust review module where your customers can write reviews, and you can approve, add or edit reviews.

Theme Engine / Full Calendar
Theme Engine
You can customize your theme as per your need. You can build your own theme, customize any part of the theme. Moreover, you can build a new theme and can resell back to us.
Full Calendar
You can create your full calendar with pricing system. You can customize the prices for specific days.
Blog / Integrations
Blog
Blog has become a need of the business because users read the blog section of a company before making a decision to buy anything. You can write articles in your blog section to rank better on the search engines. Moreover, you can write SEO optimized content with our application and manage articles by categories. You can upload images and add, edit and remove articles.
Integrations
Integration is the power of our application due to being open source in nature. You can integrate any XML, API or any external source with our simple code management tool.

Coupon Code
Coupon Code
Coupon codes are critical to increase your sales because customers love coupon codes. You can create coupon code based on percentage or fixed price coupon and can generate for specific days. It's all user friendly module we've setup in our application.
More than 4000+ amazing customers worldwide
Success Stories

Pricing & Aggregation
With our multiple channel aggregation feature now we can get inventory from different API's with realtime pricing