Win your customer's adherence due to reliable and innovative service approach
Successful implementation of custom CRM system into your business will allow your company to deliver differentiated service to your clients. Custom Relationship Management system in travel and hospitality business helps concentrate your services, business processes and staff on the acquisition and retention of loyal customers by responding to their individual needs and values. With custom CRM solution it's easy to use bookkeeping services, cloud based apps including Google Apps, database, sales tools, analytics and mailing. It can encompasses reporting, pricing and customer services technologies. CRM developed for travel industry is a perfect solution to win new customers and better manage the operations, enhancing your company's productivity.
CRM features and functions in travel industry
CRM system specifically designed for travel agencies includes functions that aimed to satisfy specific needs of travel and hospitality companies. Due to additional features implemented into your CRM system it's easy to organize information, implement international communication and automate operating procedures. While dealing with travel business representatives, PHPTRAVEL Group specialists identified the key functionalities for CRM solution that will simplify daily tasks, save time and money:
Customer database allows to track all available information related to customer, PNR (Passenger Name Record), travel itinerary, pre-sales and post-sales communication. Using it, travel agents will be able to follow customers' needs more effectively and on time.
Multiple Agents Logins will help your staff members to perform their activity cohesively and join their forces, knowledge and expertise to gain common goals, operating in logically coordinated manner.
Email, Chat, and Back Office Services can be synchronized with CRM system.
Help Desk Support is intended to provide guidance about software product and help with troubleshoot.
Information archive will supply your business with such data as booking and service history, future bookings, customer preferences, loyalty points, survey results, travel information and more. With some additional features it's able to export all data and define reports in Excel format that will improve storage, segmentation and management of your customer data.
Analysis of data will provide your sales and controlling departments with consolidated statistics and reports on customer and booking data. Utilization of powerful analytical tools and sophisticated metrics due to CRM solution helps profile and identify your most highest yielding customers as well as estimate the effectiveness of your B2B and B2C campaigns.
Integration with IT environments allows download a record of e-mail and electronic fax contacts as well as exchange data with other systems such as Tour Operator System
Contact appointment scheduler records when, where and how your company communicated with a customer and helps accurately schedule bookings and orders.
Booking component allows to manage all the booking efficiently on real time and have access to this information from anywhere and anytime just by logging in.
Customer relationship management system helps travel agents interact more effectively with clients, easily edit, save or update customer-related events, managing all customer activity.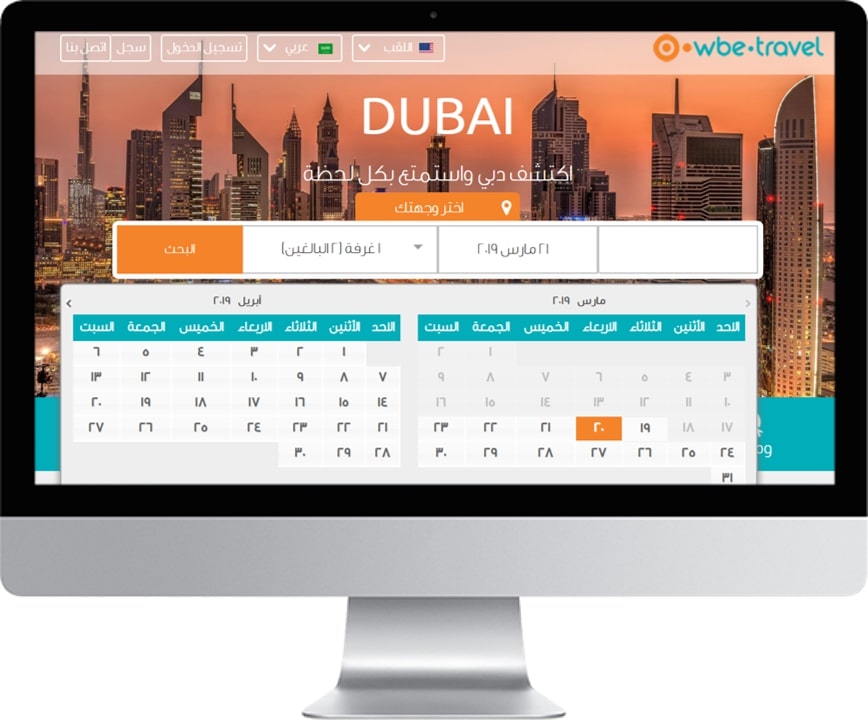 Benefits CRM can bring to travel and hospitality
CRM business tool is an innovative technology platform that serves either for efficient collection and sharing customer information or automation of most important daily job activities. Utilizing CRM system into your travel business you can obtain following advantages:
Wow your customers with relevant and up-to-date service approach
Analyze trends and marketing information for improvement
Enhance customer satisfaction and loyalty
Have faster, web-based access to all business partner and customer data from anywhere using different devices
Maintain customer history using automated processes and database
Calculate the effectiveness of marketing campaigns
Custom CRM for travel business from PHPTRAVEL Group
PHPTRAVEL Group specializes on the development of intelligent business solutions for hospitality and travel industry representatives. We focus our activity on custom software development. The creation of CRM system according to the features of the company, its product or services strengthen customer relationships, increases profitability and enlarge stream of potential customers. With a dedicated CRM system you will be able to concentrate on your core business strategies, implementing in your CRM industry-specific processes and terminology.
Key Takeaway
The script has many more benefits than these features and mainly it is about easing your business for you. The simple and single script can do wonders for your business. PHPTRAVELS is only making your business growth obvious.
Our company has solely designed the script to help people grow their business without any obstacles in their way. So, right now all you need is the $500 to purchase the script and install it to get started. Simple, efficient and reliable for all kinds of business. There are no limitations to the travel booking system, bus booking system or any other booking software that is the current requirement of your business.
We are here to cater to all your needs on time and help you grow your business with enhanced features offering more deals and discounts when you start generating more revenue for it.
What Are You Waiting For?
The investment is reasonable, support is there to help you through the implementation process or editing. What are you waiting for now? Avail the facility within an inexpensive rate and rock the world with your car rental business or any other. Manage your vehicles, drivers, bookings, and customers all through the single app and web portal.
More than 4000+ amazing customers worldwide
Success Stories

Pricing & Aggregation
With our multiple channel aggregation feature now we can get inventory from different API's with realtime pricing