FLIGHT BOOKING SYSTEM
PHPTRAVELS has developed a robust flight booking system to increase your sales and profit of your flight business. Let handle the system your booking and selling hustle.
PHPTRAVELS - Flight Booking System App
Take a Glimpse
Do You Want to Start a Flight Booking Business?
Do you plan to implement a flight booking system in your travel business to grow to the next level?
Whatever the reason, an airline agency, regardless of its size is not capable of surviving without online booking system.
A good hosted website design might be attracting clients, but adding an airline reservation system can enhance your business in ways you can only imagine.
Integrating a flight booking system will change your website to an online booking platform, and lately, it has become important as the competition in the market increases.
The basic idea is to make the overall booking process quicker and more effective. Remember, travelers are always on the rush, and everybody likes instant bookings and confirmations.
You will come across many last minute travel mongers, and finding last-minute deals can be tricky, and this is when a well-integrated flight booking system will yield better results.
Your travel portal on your business domain is what you need if you are struggling with your flight travel agency.
Customers can make flight reservations directly using your website. For your convenience, PHPtravel can help to provide you with the best feature travel portal with an attractive UI design. PHPtravel works with different business models, both B2B and B2C as well.
Why PHPTRAVELS?
Empowering more than 4500 travel agencies around the globe.
More than 5 years of practical experience in the flight booking industry.
Solved more than 47,184 tickets so far. The importance of support is more than selling in our core business values.
Customized 376 projects according to the needs of our clients.
Web and mobile based applications are easy to use for you and the customers.
No coding experience is needed to install the flight reservation system.
Mobile, desktop, tablet responsive application.
Open-source in nature that is the best part. It means you can customize as per your needs.
Free updates for one year.
No hidden charges.
Complete booking engine and connected with GDS.
Billing, reports and invoicing System.
Built by PHP Codeigniter Framework.
GENERATE REVENUE
Two Common Ways to Make Money With Our Booking System

Commission setup?
Include percentage-wise or fixed commission rules on your flight booking platform. For each and every booking happening on the site, Admin can charge a certain commission fee from the flight. Moreover, the Admincan also earn revenue by setting up adaptable commissions.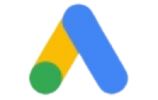 Google Adsense?
Admin can also make money with this additional revenue factor that is built on our flight booking system engine. Admin can display ads in the ad spaces on the site after creating a Google Adsense account. With more visitors on the page, Admin can earn more from these advertisements.
Additional Features of PHPTRAVELS Flight Booking System
The secret reason why to start with PHPTRAVELS
Flight listing / Last-Minute Deals
Flight listing
Complete real-time online flight reservations made available for the customer. The booking engines are customized for the clients so that their requirements are met. You can select:
Flight type
City
Departing city
Date
Price
Discount offers
Last-Minute Deals
Customers can avail last minute deals because the module simulates the basic concepts of allowing travelers to make a reservation using customized listed destinations. Our module helps travelers to avail the last-minute domestic or international flights with great offers.
Personalize Your Search / Real-time Search
Personalize Your Search
Avail great prices at great places because you can now personalize your search. Add the most popular places people go and make the booking process more friendly and flexible. The passengers can now search for the flights available between the departure and arrival city. They can even book customer code, flight number, date of travel, date of booking and other customizable fields.
Real-time Search
Real-time search of the flights for any place of your choice with an integrated API. Over 400 carriers are made available for the cheapest flights and the most visited place tickets can be booked at the cheapest price. Presently we support major XML/JSON integration and API with personalization option, but over the years, we plan to add more API vendors.
Popular Flights / Secured
Popular Flights
Popular flights are the best way to increase sales because customers are not aware of the choices. That's why they head over to Google to find the best places to go. When you make the choices easy by showing the popular flights, you're more likely to get more sales. Make sure you use images that are attractive. If your images are not appealing and eye catching, forgot your conversions will increase.
Secured
We know the importance of security in the era of intense hacking issues. That's why we developed the most secure flight ticket system that has:
SSL & 3D protection enabled
Refined all external connections
Anti hacking, backdoors & shells
Payment Gateways / Multi Currency
Payment Gateways
How a business can survive without a payment gateway? You can connect all major gateways from Paypal to Stripe. Moreover, you can test a payment to avoid any payment issue in the future.
Multi Currency
Not all the businesses are conducted in dollars. The currency should be the same as your customers' location. Our application converts the currency based on the IP. Besides you can add or remove any currency easily.

Social Connections / Offers Module
Social Connections
You can add as many social connections as you want in our application. You can add, remove or edit the option. Moreover, you can upload your personalized icons to represent your site or culture.
Offers Module
You can increase your sales of online flight system, you can place offers on homepage or any page. Moreover, you can select where your offers should be shown to your customers to generate more leads and sales.
Newsletter / Reviews
Newsletter
Newsletter is critical to business because email is the most effective way of bringing sales. You can send unlimited newsletters to your subscribers and customize as you like.
Reviews
Reviews play an important part in increasing sales. That's why we've developed robust review module where your customers can write reviews, and you can approve, add or edit reviews.

Theme Engine / Full Calendar
Theme Engine
You can customize your theme as per your need. You can build your own theme, customize any part of the theme. Moreover, you can build a new theme and can resell back to us.
Full Calendar
You can create your full calendar with pricing system. You can customize the prices for specific days.
Blog / Integrations
Blog
Blog has become a need of the business because users read the blog section of a company before making a decision to buy anything. You can write articles in your blog section to rank better on the search engines. Moreover, you can write SEO optimized content with our application and manage articles by categories. You can upload images and add, edit and remove articles.
Integrations
Integration is the power of our application due to being open source in nature. You can integrate any XML, API or any external source with our simple code management tool.

Coupon Code
Coupon Code
Coupon codes are critical to increase your sales because customers love coupon codes. You can create coupon code based on percentage or fixed price coupon and can generate for specific days. It's all user friendly module we've setup in our application.
Backend
Dashboard
With a powerful and elegant dashboard is built in our system, Admin can monitor and manage the entire operations and functions of the platform at ease with a complete overview of site details.
Commission
Admin can fix a certain commission percentage on each and every booking happening on the site and thereby can earn revenue from it.
Security Deposit
With the security deposit feature, the amount will be refunded to guests if there is no damage.
Moderator
With this splendid feature Admin can then give responsibilities to sub-admins and provide the appropriate rights to access the site and perform tasks.
Feature Listings
Admin can earn revenue by driving hosts to make use of feature listings in flight booking system. Here, the space listings of the hosts will be highlighted and displayed on top of the website in order to get more visibility.
SEO
Our system can be integrated with Google Console to create and arrange meta keywords, meta descriptions, and custom page titles for the website by using pre-defined format tags.
More than 4000+ amazing customers worldwide
Success Stories

Pricing & Aggregation
With our multiple channel aggregation feature now we can get inventory from different API's with realtime pricing