B2C Tour - CRM web based travel agency software
B2C Soft LLC is proud to present a unique software product able to computerize travel agency, tour operator or travel company performance in the Internet online with the help of browser interfaces and to provide travel managers with wide spectrum of advantages and improvements in the functional part of tourist CRM program – B2C Tour, 1.04 version available today in English, Russian, Italian, Greek and other widespread languages of the world.
First and foremost, B2C Tour is viewed as fault-tolerant and extensible Web-based software with open code, having dynamic and robust engine in order to provide comprehensive online solutions for travel companies and agencies by strong sales platform formation and its further maintenance. Therefore, enterprises operating within travel industry and using our software product are able to generate volume sales and raise profits owing to business conduct simplification, unitizing of all the connections and operation algorithms of travel agency or company. Among other advantages should be mentioned the following: management of business processes and clients' requests can be performed on any device (desktop, laptop, netbook, smartphone etc.), plugged in and having built-in Web pages browser. Interfaces friendliness, unified approach in the course of building menu, toolbars, table representation lists, cards for database information storage, control elements and case selection from the list enable you to train the staff easily to work with the system, install and implement B2C Tour quickly in order to carry on the enterprise activity and go into the process of tourism work.
On our DEMO site you can be acquainted with the latest version and CRM online solution peculiarities for travel company: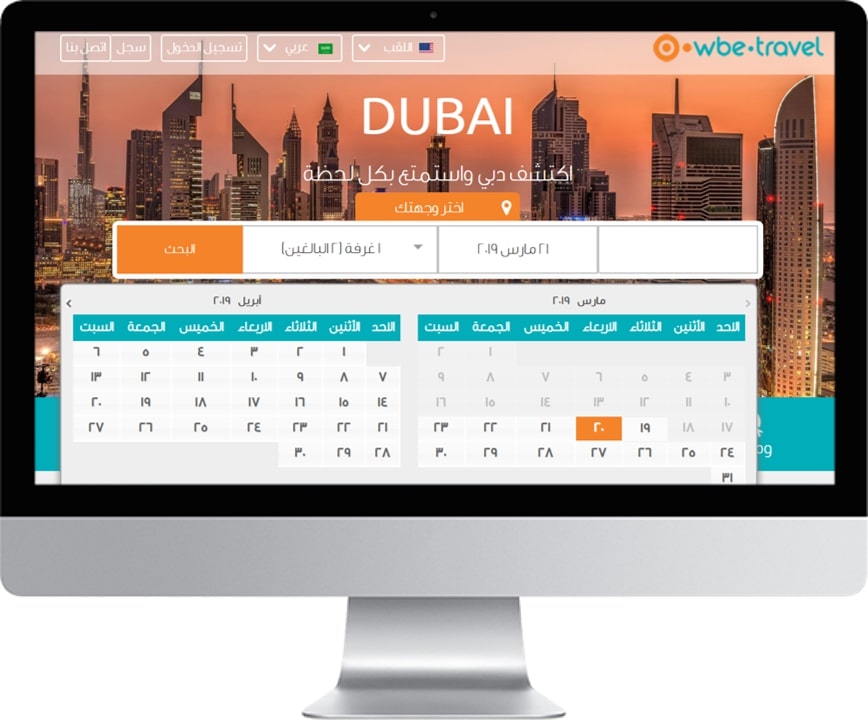 Maintaining a database on companies and contractors
the complete company card including legal, bank and contact information;
differentiation according to the types – supplier/tour operator, travel agent, corporate client, airline, insurance company etc.;
the ability to add subdivisions/offices in the addresses directory;
contact information on persons and company staff;
administration of different contracts and their archive backups storage;
new companies registration using online form on the website;
printing the list of all companies including those selected by the search and filters;
companies data export into external programs, text and table editors;
sorting the list of companies according to any table field with the ability to switch between one/multipage representing;
data backup of the companies being not engaged in activities.
Maintaining a database on clients, tourists and passengers
the complete card of the client including contact information, date of birth, addresses;
differentiation by the types and roles – manager, client, accountant etc.;
the ability to add several addresses (factual residential address, registration/residence registration);
binding of the person to the certain company;
printing the list of all persons including those selected by the search and filters;
new clients registration with the help of online form on the website;
clients data export into external programs, text and table editors;
sorting the list of persons according to any table field with the ability to switch between one/multipage representing;
data backup of the persons being not engaged in activities.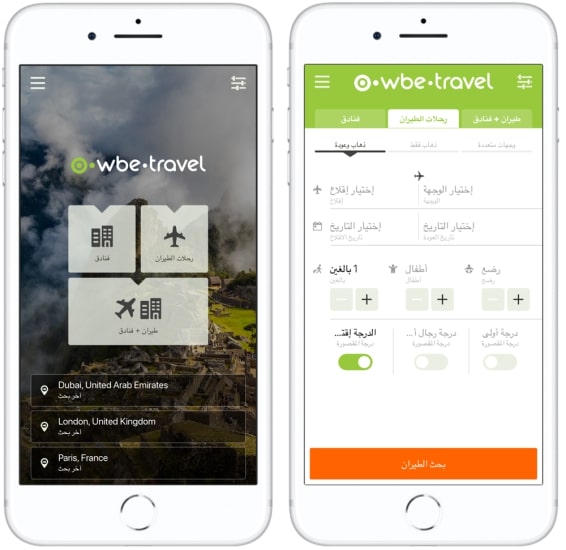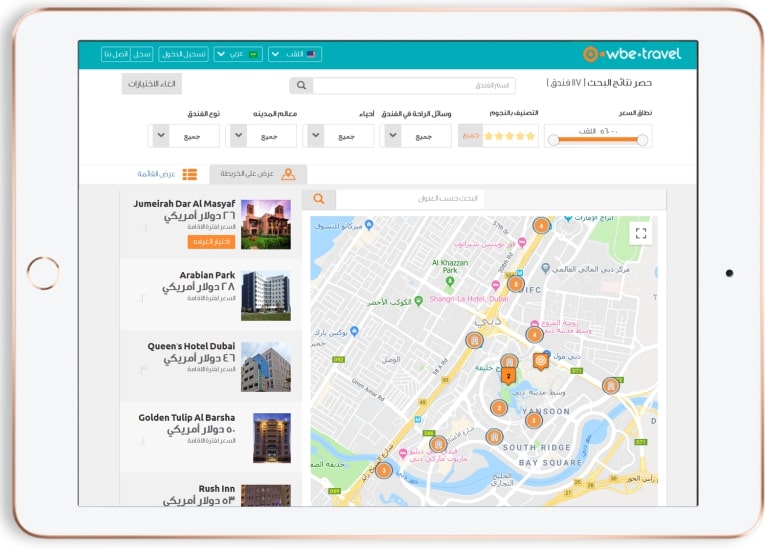 Maintaining a database on requests (package tours, air tickets, insurance policies etc
request card being easy and functional – it includes contact, finance, tourist information;
data storage according to requests numbers, invoices, sums, dates of contractors' payments;
the unlimited number of tourists/passengers and their full passport data;
quick package addition of passport data, performed by unified multiline text;
integration with any email clients installed locally and online post services including Google Mail (GMAIL), MAIL.RU, UKR.NET etc.;
filling in tourist agreements on the majority of tour operators working on the local market (TezTour, TUI, Turtess, Pegas Touristik, AnexTour, Coral Travel, Natalie Tours, Akkord-Tour, Joinup, TPG, NewsTravel, ALF Tour Operator, Orbita, Feerie and any other required);
Building reports (financial, analytical, statistic
statistic reports on requests, number of tourists, periods, hotels, countries etc.;
reports on selling package tours, guided coach tours, air tickets, hotel booking, issued visas, tourist SIM cards etc.;
financial reports on months, quarters, years or periods selected according to filters and search criteria;
analytical reports on different indicators for mid/high level managers and chief executives;
export of the results obtained into the systems of working with table data and building graphic diagrams;
using different complex filters – according to dates, statuses, request types, country, hotel, addresses, contact and passport data, suppliers, agents, flights, transfers, services, notes and other fields;
Marketing tools and SMS + email service
emails distribution using email from the clients' database;
SMS distribution using contact mobiles from the clients' database;
the ability to implement email or mobile subscription form for news and special offers of travel company;
support of unsubscription by one click;
HTML/Text templates for bulk mail;
the ability to introduce coupons or gift certificates.

CMS (Content Management System)
creation and management of HTML content for all pages;
database using for content storage;
building visible part of website for users with the help of XML data;
XML data transformation with the help of modular XSLT templates;
WYSIWYG built-in redactor for content management;
cross-browser design of all pages and control elements;
advanced support of SEO optimization for search engines.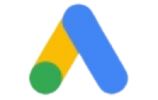 SYSTEM AND PROGRAM REQUIREMENTS FOR INSTALLATION
operating system: Windows XP/7/Server and higher;
Web server: IIS 6.0 + ASP classic;
database: MSDE, MS SQL 2000 and higher;
components installed: MS XML;
hosting: locally Intranet, or from virtual, VPS to dedicated;
disk space: from 20 Mb;
RAM memory: from 2Gb, is defined by the system.
Integration
Integration
This module allows you to add any API's and ask your developers to manage the simple and understandable code for any changes needed for your organization by the time.

Key Takeaway
The script has many more benefits than these features and mainly it is about easing your business for you. The simple and single script can do wonders for your business. PHPTRAVELS is only making your business growth obvious.
Our company has solely designed the script to help people grow their business without any obstacles in their way. So, right now all you need is the $500 to purchase the script and install it to get started. Simple, efficient and reliable for all kinds of business. There are no limitations to the travel booking system, bus booking system or any other booking software that is the current requirement of your business.
We are here to cater to all your needs on time and help you grow your business with enhanced features offering more deals and discounts when you start generating more revenue for it.
What Are You Waiting For?
The investment is reasonable, support is there to help you through the implementation process or editing. What are you waiting for now? Avail the facility within an inexpensive rate and rock the world with your car rental business or any other. Manage your vehicles, drivers, bookings, and customers all through the single app and web portal.
More than 4000+ amazing customers worldwide
Success Stories

Pricing & Aggregation
With our multiple channel aggregation feature now we can get inventory from different API's with realtime pricing