FLIGHT BOOKING ENGINE
Flight booking engine developed by PHPTRAVELS with robust and the latest technologies has transformed thousands of businesses, now we will change transform yours.
PHPTRAVELS - Flight Portal
apps In a quick look
Why PHPTRAVELS For Your Flight Ticket Booking Engine?
We've changed 4500+ travels agencies
We've used our 5 years of practical experience to solve customer's problems and to make the product that our customers fall in love with.
We're customer-centric since we've resolved 47,000+ tickets so far.
We've made changes in more than 370 projects for our customers.
We've made the web and phone application responsive because we know the modern world has shifted to the mobile, majority.
Got not programming skills? Worry not. You can install without any coding knowledge. Still, have an issue? Let us help you at no extra cost.
Open source so that you can change anything, helpful if you're a developer.
Free of cost updates access for a year.
No hidden charges for support or anything
Perfect booking engine to handle anything complex issues from billing, report to invoicing and much more.
We've built it with PHP Codeigniter Framework.
Features of PHPTRAVELS Flight Booking Engine
Flight listing is customizable based on many variables from flight type, city, date, price and many more.
Last-Minute Deal is a great feature to show the last minute deals to convert more customers.
You can make your search personalized and can show the most visited places to make easy decisions for your customers.
Real-time search features make your agency professional by connecting more than 400 carriers and real time API to show the quick results.
Popular flight is a feature where you can show most famous flights to your customers.
Applications are secured and anti-hacking. Our support team is available around the corner if your application faces any issues or bugs.
Different payment gateways can be connected to make the payment process smooth.
Multiple currencies can be added
Different languages can be added to assist your visitors in real time.
Powerful CMS to manage your pages from adding to editing to removing.
Unlimited social connections are allowed.
Offers module to attract more customers on any page.
Newsletter to make your email marketing easy without any third party application.
Review system is available to make your customer to leave a review
Perfect theme engine to customize as per your needs.
Full calendar to set specific prices for specific days to drive more conversions.
Blog section to write articles to show new updates to your customers or to rank better in search engines through SEO.
Major XML/JSON integration and API can be connected to make your application fast and to save your time
Coupon codes can be added to drive more conversions on specific days from Black Friday to Christmis to Eid.
GENERATE REVENUE
Two Common Ways to Make Money With Our Booking System

Commission setup?
Include percentage-wise or fixed commission rules on your flight booking platform. For each and every booking happening on the site, Admin can charge a certain commission fee from the flight. Moreover, the Admincan also earn revenue by setting up adaptable commissions.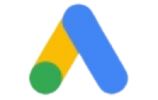 Google Adsense?
Admin can also make money with this additional revenue factor that is built on our flight booking system engine. Admin can display ads in the ad spaces on the site after creating a Google Adsense account. With more visitors on the page, Admin can earn more from these advertisements.
More than 4000+ amazing customers worldwide
Success Stories

Pricing & Aggregation
With our multiple channel aggregation feature now we can get inventory from different API's with realtime pricing