Amadeus Airline Booking System
PHPTRAVEL can seamlessly integrate into the Amadeus Airline Booking System and extend your travel offerings allowing your business to grow. Our developers will configure and customize your platform, whether an airline or an agent like OTAs, so that the most important information is advanced and pulled respectively for clients to access it with ease. Amadeus is one of the leading GDS providers, is improving and changing the traveling industry with its travel marketplace. Their system is utilized by thousands of travel suppliers and buyers to facilitate market planning, selling, business operations and more. The Amadeus Global Distribution System has a tremendous amount of helpful data that OTAs can leverage to present to consumers. Within one platform travel agencies have access to real-time inventory and pricing for airlines and much more. Integration to an Amadeus Airline Booking System can be configured to present data in a clear and equitable way. Innovations can be implemented to compare many factors like pricing, location, dates, airline seating, and times. Having all that information in one place in a user-friendly interface will promote brand integrity and give you a competitive advantage. Integrating the Amadeus Airline Booking System will definitely take your travel agency inventories governed by Amadeus GDS. As the Travel Industry continues to become and saturated, businesses must use Global Distribution Systems like Amadeus to gain publicity.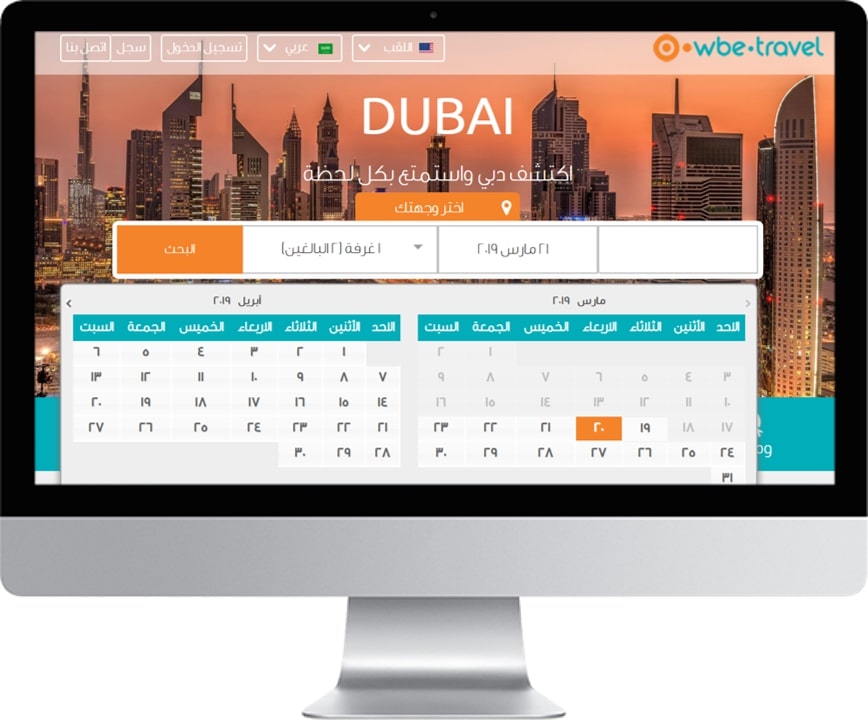 PHPTRAVEL provides Innovative Travel Technology Solutions like ticket booking software, airline reservation system, travel portals, and booking engines to travel agents worldwide. Our Amadeus gives the innovation which creates the movement segment driving from essential inquiry to building a booking, from rating to ticketing, from managing bookings to enduring check-in and departure processes. Amadeus Airline Booking System gives IT Solutions and administrations to address aircrafts' basic operational requirements in the regions of booking and ticketing, stock administration, take-off control, and web-based business through Amadeus Integration. Our Travel Technology Solution is known as one of the best Amadeus Booking System / Amadeus Software development companies globally. We give advising, development for all the features of B2B & B2C Amadeus GDS /Amadeus XML/ Amadeus API Integration.
PHPTRAVEL offering Amadeus software with a complete travel management system with all the core competencies, benefits, and variety in aggregating the travel contents. As a leading Online Travel Website Development company over the world, we certainly take care of complete Travel Portal development, Cloud Travel Technology Solution, Travel Booking Engine Development, Travel Booking Software, Best B2B and B2C Travel Portal Development, GDS/XML/API Integration, Airline Reservation Software design development. Sale Your Travel Inventory for our clients so that their travel booking engine software is on an equality with any of their competitors. If you are also looking forward to growing a travel website of your own, then this is the right time to do so. PHPTRAVEL is certainly the right development partner you need to build a top-class travel portal. Our websites also come loaded with power-packed features. That enables easy flight, that enables you to stay ahead of the competition. Are you also act to create a new travel portal for your company? PHPTRAVEL team certainly has the best developers and can do it for you in an attractive way. Having an industry experience spanning years in this domain, we have also developed a number of portals and applications for businesses engaged in the travel industry. No more travel technology solution provider offers such a wide range of solutions for travel and tourism companies with the most affordable package in the industry. Our experts can build a right fit platform for all types of customers, from smaller travel agents to large scale travel industry.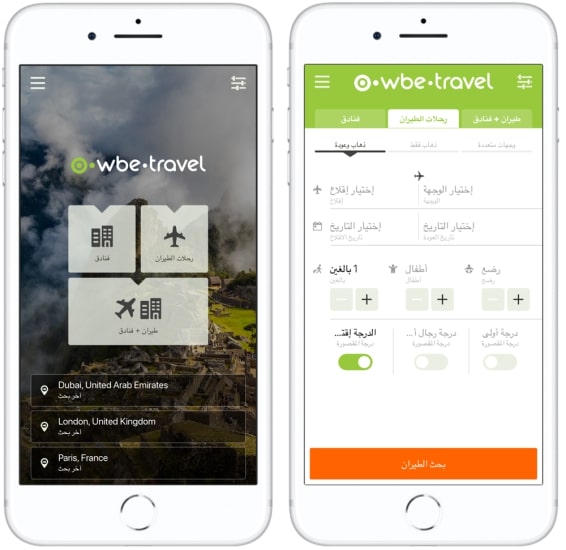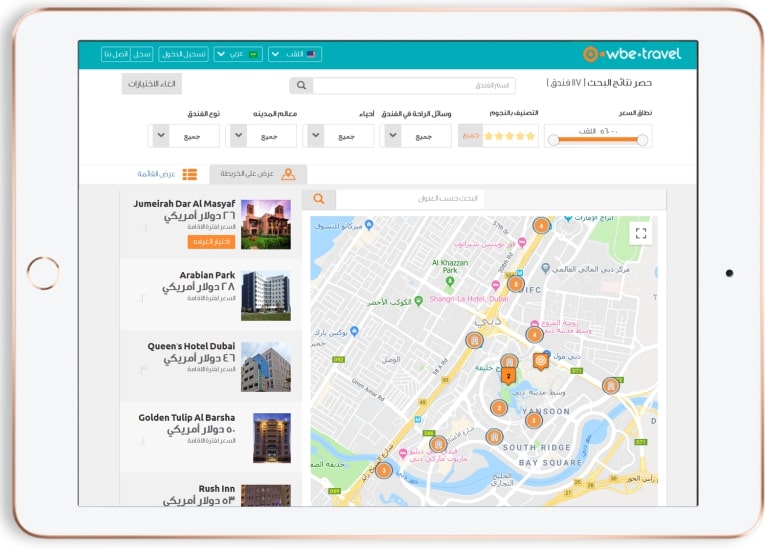 PHPTRAVEL Amadeus Airline is a web-based booking framework associated with worldwide GDS frameworks including Amadeus, Galileo, and Sabre, which interfaces the information from all the carriers. Our booking engine connected with the GDS system provides better inventory and rates to complete clients as the number of airlines operating on the same routes will be many. Thus, to beat the competition, airlines provide special charges and discounts to be one step ahead. Our Amadeus Airline Booking Systems have gone through multiple stages of development since these were introduced. From a simple process of booking and flight schedules management to a complete travel companion for customers, taking care of all of their needs from suggesting more suitable options, booking the travel tickets till the completion of their journey. For a particular airline operating in any particular geography, developing a strong and flexible ARS is fundamental for maintaining a competitive airline. It is a critical factor in deciding the sales and reputation of an airline. An ARS normally contains information regarding airline schedules, fare split-ups, preceding booking records for that passenger and future deals and discounts if there. Our GDS booking system-based airline reservation system connects to several airlines and brings the data of availability and pricing at one common window. We also provide information to various distributors and travel agencies working simultaneously around the world. Our Amadeus Airline Booking Systems are dealing with B2C, B2B, corporate and white-label modules today. Amadeus Airline Booking System is one of the largest global distribution systems today. Within web assistance APIs, Amadeus GDS provides access to online travel contents including airline, and new value-added assistance. Using the PHPTRAVEL internet booking engine platform, integration of Amadeus GDS XML API web services can directly be done to your website, allowing you to maintain your site's identity and original design and branding.
PHPTRAVEL is a leading Amadeus System Development Company, we can integrate the Amadeus booking to provide unique travel software to online travel management companies. Our developers can join the Amadeus Airline Booking System to access the inventory for everything travel-related like flights. This is likely due to the web services offered by Amadeus Airline Booking. We can integrate your portal, website or CMS to the Amadeus software. The combination will help your company grow and take it to another level. It will access an immense suite of travel content administered by Amadeus GDS. You can access and use it for:
Reservation process
PNR generation
Creating a passenger profile
Inventory management
Our Airline Booking System supports its position as a global leader in the travel and tourism business, by determining innovative solutions sets like e power suites, web services, APIs and other value-added assistance. These solutions help travel players like airlines, airports, search engines, travel agencies, and tour operators, operate and develop the travel experience of many people. You can take the solution you like best for your company. Our Amadeus Airline Booking System has tools to deliver specialized and skilled travel portal solutions. Your agents can efficiently deliver an all-inclusive travel plan to the client.
Amadeus Airline Booking System Platform
Amadeus Airline Booking System Platform
Our complete e-ticket management package, utilizing a number of Amadeus' value-adding services in a single, concentrated platform.
Maximize revenue by uncovering and gaining new market opportunities as soon as possible.
Complete new e-ticket interlining links and take advantage of our industry-leading e-ticketing network.
Remove the need for passengers to queue at the airport to collect paper documents, giving a more streamlined travel experience for your travelers.
Issue e-tickets in both direct and GDS channels and give customizable receipt documents as needed.
Enjoy full combination with Amadeus Ticket Changer and support for all industry transactions (exchange, refund, void and more).
Force coupon status changes and transmit cards to your Departure Control System when needed.
Features of Amadeus Airline Booking System
Flight XML API Integration (International & Domestic)
Agent Registration
Sale Report
My Booking
Add Fund / e-Wallets for Travel Agent
SMS API Integration
Quick View Booking
Chat API Integration
Discount Coupons for agent / Client
Booking Management module
Special Offer / Deals
Trip Advisor plugin integration
Payment Gateway Integration
Agent Login
Customer Login
Mark-up Management module
Amadeus GDS integration for Airline Booking system
Amadeus gives a highly efficient and interactive booking solution, which improves OTAs develop booking fields by distributing air and non-airline content to wide-reaching, distribution ways. Obtaining real-time and updated data about flight status, actual prices and make bookings instantly – and reduce your overheads in the process too. combining the Amadeus global distribution system to your travel portal or booking engine can provide huge real-time data and facilities to book flights of online with so many options as mentioned below:
The Corporate Booking Amadeus GDS Flight API: When it comes to growing Online Booking System for Flights, Galileo Flight API Integration Amadeus GDS API looks into booking, departure check, and much more. Along with Amadeus Flight booking API for Flight reservations, we offer Amadeus XML API Integration for flights. We make sure that with our services you get a completely customized enterprise system that will serve to all your requirements. Our services not only visit fixed on developing a customized Flight booking API Integration rather we provide complete travel technology systems, booking portals and much more.
Integration
Integration
This module allows you to add any API's and ask your developers to manage the simple and understandable code for any changes needed for your organization by the time.

Key Takeaway
The script has many more benefits than these features and mainly it is about easing your business for you. The simple and single script can do wonders for your business. PHPTRAVELS is only making your business growth obvious.
Our company has solely designed the script to help people grow their business without any obstacles in their way. So, right now all you need is the $500 to purchase the script and install it to get started. Simple, efficient and reliable for all kinds of business. There are no limitations to the travel booking system, bus booking system or any other booking software that is the current requirement of your business.
We are here to cater to all your needs on time and help you grow your business with enhanced features offering more deals and discounts when you start generating more revenue for it.
What Are You Waiting For?
The investment is reasonable, support is there to help you through the implementation process or editing. What are you waiting for now? Avail the facility within an inexpensive rate and rock the world with your car rental business or any other. Manage your vehicles, drivers, bookings, and customers all through the single app and web portal.
More than 4000+ amazing customers worldwide
Success Stories

Pricing & Aggregation
With our multiple channel aggregation feature now we can get inventory from different API's with realtime pricing