Best Booking Agency Software
Get our booking agency software used by more than a thousand agencies around the globe. They trust, do you?
PHPTRAVELS - Flight Portal
apps In a quick look
Booking Agency Software For You
Need booking software to cope up with the demanding industry? People now lookup for online booking directly from their workplaces or homes.
If you have the same audience, you might be looking to develop a booking software application too.
Plus, you need to stay organized and for that, you need a management software. Therefore, right now all you need is the software from PHPTRAVELS. It has all the modules set for you and you can get started within 15 minutes only.
Either you have plans for a new venture, or you are growing the existing one, the management is important for it in every case.
You can find free software, but their security is never guaranteed. With PHPTRAVELS, you will be safe online, and your customers will be able to trust you with their data too.
Complete open-source code is provided to help you with your business growth. And the offer doesn't end here as we will provide web, desktop, and mobile app too.
Imagine what a single software can do to increase the productivity and efficiency of your business. It has everything that a person needs to get started on an immediate basis.
Get the Software to Enhance the Efficiency of Your Booking Agency
There are only a few steps that you will follow to install the software and you will set up the software with all of its features. The software is designed in a way that will add extra features to your business by enhancing the efficiency of your business and ensuring the productivity of your company.
Any travel agency has one need and that is the quick response. The software allows you to stay in touch with your customers and offer them services on demand and right on time. So, are you ready to explore more about the software? If you are still worried about deciding on your business, let us help you with more explanation to get through this process too.
GENERATE REVENUE
Two Common Ways to Make Money With Our Booking System

Commission setup?
Include percentage-wise or fixed commission rules on your flight booking platform. For each and every booking happening on the site, Admin can charge a certain commission fee from the flight. Moreover, the Admincan also earn revenue by setting up adaptable commissions.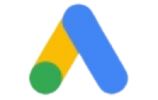 Google Adsense?
Admin can also make money with this additional revenue factor that is built on our flight booking system engine. Admin can display ads in the ad spaces on the site after creating a Google Adsense account. With more visitors on the page, Admin can earn more from these advertisements.
Ideal Features
Travel, hotel or flight booking, the software will allow your customers to benefit from all the features and book their last-minute deals at any time they want to travel.The following are the features that you can easily integrate into your existing software or start a new venture to ease the booking process for your clients in every way.
Smooth Payment Processing / Central Reservation Software
Smooth Payment Processing
Payment processing is the one thing that any software needs to go smooth and fine in every way. Either you are establishing a travel business or trying to create a complete network to ease the booking software including hotel booking, bus booking, restaurant reservation or tour management. This one software by PHPTRAVELS goes for everything that you need in the business. The payment software is flexible, and you can also add the currency according to the locations of your business.
Central Reservation Software
Any kind of reservation is made easy through the software. You can manage and control the data of your customers while your clients can easily book the flight or reserve a hotel room before their business tour or any other trip. So, the software is easing the process for everyone. It will enhance your booking facility to the top level. When customers are sure of the efficiency, the chance of them coming back to you increases to the best.
Client Management / Dynamic Content
Client Management
The features of the software and admin panel will allow you to manage the complete data of your clients at any time from anywhere. You can simply log in to the panel and access the data without any hassles. Manage them through 24/7 customer support, provide personal assistance and help them decide by filtering their requirements.
Dynamic Content
Add the blog and also include engaging content to let the process go more smoothly for your clients. They can easily know the process and carry on booking their flights, hotels or trips with you for a longer time. So, gather loyal customers through the software offered by us.
Booking / Customization
Booking
Hotel booking, flight booking or any other booking is easy like a children's play. The software can manage multiple bookings at the same time. Therefore, the booking of any particular service is smooth, quick and with proficient customer support.
Customization
You can change the software as the business demand changes with time. We understand the expected changes in the business happening. So, the design of the software is flexible and can be changed if required as per the business demand of the time.
Itinerary Recreation / Quotes/Estimates/Deals
Itinerary Recreation
If you are running a travel business. The automated software will help your visitors to create the itinerary so; they can manage their plans accordingly. This way they get the chance to change their plans and decide their trip according to their desire.
Quotes/Estimates/Deals
You can set the quotes that vary with the addition or removal of any amenity in the plan. It will calculate it by itself and provide your clients with an easy way to choose the personalized deals and offers for their trips.
Overall, the software is everything that any best booking software will offer. So, get in touch to know more about it and purchase it only at $500. The reasonable price with an unlimited list of features and 24/7 personal assistance for installation and maintenance processes.
Key Takeaway
The script has many more benefits than these features and mainly it is about easing your business for you. The simple and single script can do wonders for your business. PHPTRAVELS is only making your business growth obvious.
Our company has solely designed the script to help people grow their business without any obstacles in their way. So, right now all you need is the $500 to purchase the script and install it to get started. Simple, efficient and reliable for all kinds of business. There are no limitations to the travel booking system, bus booking system or any other booking software that is the current requirement of your business.
We are here to cater to all your needs on time and help you grow your business with enhanced features offering more deals and discounts when you start generating more revenue for it.
More than 4000+ amazing customers worldwide
Success Stories

Pricing & Aggregation
With our multiple channel aggregation feature now we can get inventory from different API's with realtime pricing