Travel Agency Software
PHPTRAVEL is a pre-eminent software development company providing profound services in developing travel agency software. The company operating at any scale and affordability of the concern matters a lot to PHPTRAVEL. This is very common that every company operates for earning wealth and looks for the travel software which can pace up their customer assistance.
The travel agent software developed by our team exceptionally helps travel companies in achieving their goals. It ensures price effectiveness, faster transaction, and accuracy in the transaction, etc.
The advantage of travel agency booking software is faster service, automated mail approval, and availability, etc. The travel software solutions allow stronger customer relationship management, transaction recording, and reservation duties which can be completed excellently. It works as a centralized reservation system.
The other advantage of this travel booking software is to handle different agreements. Travel agencies have developed good relations with different service distributors. Besides all this, it becomes very simple to obtain business information system by using this software. There is various software for travel agents with required features. Some of the features of travel agency solutions are
Why A Travel Agent Software Is Needed?
The travel agency booking software limits the alternatives and has coordination with a different travel booking agent. This software enhances the customer travel experience and showed a huge decrement in running expenditure. The travel agency solutions growing as a great asset for centralizing the selling process, advertising, running and financing process, etc.
Travel agent software assists online travel agents to gain an elaborated report which is significant for increasing the use of travel administration. This is for the reason of invoicing, explaining and adjustment. Accounting software for travel agency helps in maintaining records in an arranged form.
The online travel agency software is capable of delivering travel services at a faster pace. By using this agency software the online travel agent feeds different details regarding pricing on various basis.
Travel agency software includes the records, reports, visuals, location maps and a snapshot of tour packages.
Travel booking software controls additions, concession, payment plans, blackout days, advertisement and accommodation availability, etc.
Travel Agency Solutions
PHPTRAVEL offers complete travel agency solutions for the purpose of travel agent booking. We provide great support for
Air ticket reservation,
Services from the third party,
User management,
Centralized selling channels,
Continuous advertising products,
Control records and
Increase complete knowledge of the travel industry.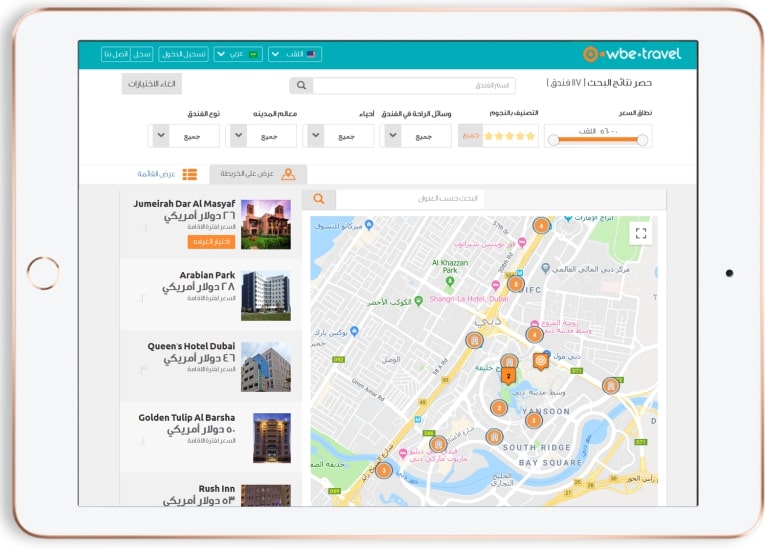 Travel Booking Software
The travel agency software offers an excellent and user-friendly interface. Operating this travel software does not ask for any expertise and different kind of education. The software can be used for a hotel booking agent, flight booking agents, and other travel agents as well. The travel agent software allows B2B or B2C end users and online travel agents to buy air tickets visiting online travel portals.
The travel agency management system has been largely improved with just a small effort. The travel booking software handles the entire sale process with ease and at the same time, the workflow gets smoother. The customer feedback is the ultimate thing every company works for. Travel agency booking software helps in getting valuable feedback from customers.
Advantages Of Travel Agency Booking Software
The travel agency software prevents the chances of mistakes and rectifies any mistakes immediately. This further helps in protecting time for other core activities.
The software for travel agents assists online travel agents to achieve more frequent and have good business.
The travel booking software can convert even losing business into gain.
The end-user finds great relief when they get accurate data without any mistake in real-time. This improves the capabilities of travel agents to manage any revision.
The time usage has been decreased to a major extent as everything is online and through the computer.
The travel agency booking software allows more along with handling all other effects such as report creation, maintaining data, etc.
The travel agencies find a way to market their products and services. Also, other service providers can register their properties such as hotels, resorts online.
Integration
Integration
This module allows you to add any API's and ask your developers to manage the simple and understandable code for any changes needed for your organization by the time.

Key Takeaway
The script has many more benefits than these features and mainly it is about easing your business for you. The simple and single script can do wonders for your business. PHPTRAVELS is only making your business growth obvious.
Our company has solely designed the script to help people grow their business without any obstacles in their way. So, right now all you need is the $500 to purchase the script and install it to get started. Simple, efficient and reliable for all kinds of business. There are no limitations to the travel booking system, bus booking system or any other booking software that is the current requirement of your business.
We are here to cater to all your needs on time and help you grow your business with enhanced features offering more deals and discounts when you start generating more revenue for it.
What Are You Waiting For?
The investment is reasonable, support is there to help you through the implementation process or editing. What are you waiting for now? Avail the facility within an inexpensive rate and rock the world with your car rental business or any other. Manage your vehicles, drivers, bookings, and customers all through the single app and web portal.
More than 4000+ amazing customers worldwide
Success Stories

Pricing & Aggregation
With our multiple channel aggregation feature now we can get inventory from different API's with realtime pricing