Tour Operators
We tailor our tour operator software to solve your challenges, daily.
Striving to make their business a success under intense competition, tour operators are looking to automate their loads of manual routine and refine cross-channel sales of multiple travel products from different suppliers.
For successful tour operators, efficiency is everything to stay competitive. But it doesn't help when you have to manually process operations, connecting the dots across multiple suppliers and distribution channels. On top of that, you need flexibility to keep up with changes in the market and your end customers' expectations.
For over a decade, PHPTRAVEL has been working to facilitate tour operators' jobs in this direction. We've made it our specialty and are proud of the result – our full-featured GP Travel Enterprise Platform for Tour Operators that now powers over 100 travel companies worldwide.
Now, you don't have to deal with this heavy workload on your own when you get our specialized tour operator software on board.
Simplify the process, earn more corporate bookings
PHPTRAVEL provides the TMCs a tailor-made software solution to simplify the purchasing process in just 3 steps, manage and centralize records of corporate travel bookings. With wbe'travel'solution the TMC's corporate clients can can easily book travel products by logging into the TMC's Online Self Booking Tool or request the TMC's agents to make the online booking in their name and account.
Our TMC Software Solutions
PHPTRAVEL has designed and built a tool to provide the TMCs the possibility to book travel products for their corporate clients or give them direct access to search and book the needed travel products and manage their travel expenses in the Online Self Booking Tool. Our system allows companies of any size to effortlessly manage the entire process in one single place, with the help of our easy-to-use online booking platform. In the booking engine the TMC can host a mixed inventory of contracted and dynamic rates combined with corporate negotiated rates and XML suppliers fares, for the corporate clients to enjoy diversity and flexibility in prices and calendar.
Online Self Booking Tool
The TMC solution is a policy and a role-based tool designed for the TMC and the corporate manager to fully control, create different corporate clients and furthermore allocate specific roles and fixed rights to each party to book or set separte limits in terms of allowed price. The corporate manager can provide rights to employees and decide which information should be visible to the corporate traveler and whether they have rights to make bookings within specific price range and category (hotel stars or low-cost companies/carrier class etc).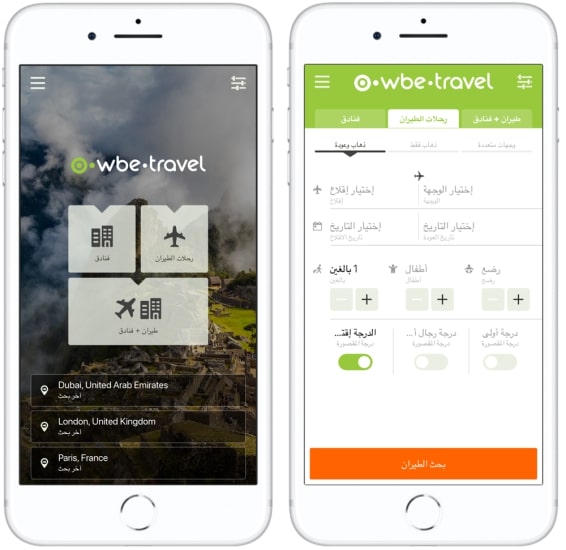 OUR CORPORATE TOOLS GIVES THE POSSIBILITY TO:
Integrate a mixed inventory of contracted and dynamic rates combined with corporate negotiated rates and XML suppliers fares
Manage and control markups
Add the corporate negotiated rates , established by the corporate client with specific hotels/chain hotels
Unlimited corporate users and advanced profile editing
Travel policy configuration
Approval chain management
Give direct access to your clients to book travel products with the Self Booking Tool
Corporate companies can view and manage in real time their bookings
Book for your corporate clients with the help of your staff/agent
Reservation management
Corporate reports
Why Go for our Tour Operator Software
We designed our flagship travel operator software to assist in your daily functions while giving you more control over operational costs, relationships with suppliers and data behind your activities.
Boost your cost-efficiency
Become flexible with tour design
Keep track of inventory, prices and availability
Gain visibility into agent/channel performance
Reduce manual workload
Personalize special deals for your customers
Manage relationships with your contractors
Make data-driven decisions
Maximize Revenues from Multi-channel Sales
With our solutions for tour operators, you can set up multiple sales channels and manage them centrally from a single system.
Ready-made connectors
Simplified supplier certification procedure
Support with Launch of connectors in Live mode
Bring your Corporate Branches Together
Large-scale tour operators with complex organizational structures are our special focus. For them, we designed a dedicated module to help bring together their corporate branches in one system while managing bookings and orders by divisions.
Extend Functionality on a Whim
With GP Travel Enterprise you can go beyond your basic needs and get advanced with our broad choice of extensions and custom add-ons.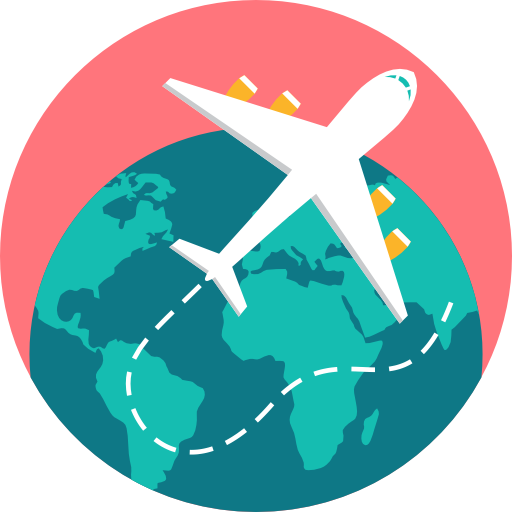 Manage Your Networks
Our solutions connect tour operators to their networks of suppliers, agents, and customers, and allow managing these multi-tier relationships much easier and quicker.
Enable 360-degree management of your contracts, reservations, commissions, markups, invoices, and payments
Differentiate your policies for different contractors by setting custom business rules
Perform the entire breadth of actions on contractor profiles
Collect business-critical performance data by supplier, agent or channel Manage Your
Integration
Integration
This module allows you to add any API's and ask your developers to manage the simple and understandable code for any changes needed for your organization by the time.

Key Takeaway
The script has many more benefits than these features and mainly it is about easing your business for you. The simple and single script can do wonders for your business. PHPTRAVELS is only making your business growth obvious.
Our company has solely designed the script to help people grow their business without any obstacles in their way. So, right now all you need is the $500 to purchase the script and install it to get started. Simple, efficient and reliable for all kinds of business. There are no limitations to the travel booking system, bus booking system or any other booking software that is the current requirement of your business.
We are here to cater to all your needs on time and help you grow your business with enhanced features offering more deals and discounts when you start generating more revenue for it.
What Are You Waiting For?
The investment is reasonable, support is there to help you through the implementation process or editing. What are you waiting for now? Avail the facility within an inexpensive rate and rock the world with your car rental business or any other. Manage your vehicles, drivers, bookings, and customers all through the single app and web portal.
More than 4000+ amazing customers worldwide
Success Stories

Pricing & Aggregation
With our multiple channel aggregation feature now we can get inventory from different API's with realtime pricing