The best CRM for Travel & Leisure?
Why do you need CRM in addition to your booking system – can't all the data be stored in your back office? It could be, but in order to improve your business you need to have a solid understanding of both marketing and sales. This information is better contained within a system designed for this very purpose, rather than added to a cluttered and disjointed booking system.
As an independent consultancy, we offer impartial CRM advice that can help you with your Customer Relationship Management project. Our CRM experts have many years' experience working with travel & leisure, helping you to implement the right solution.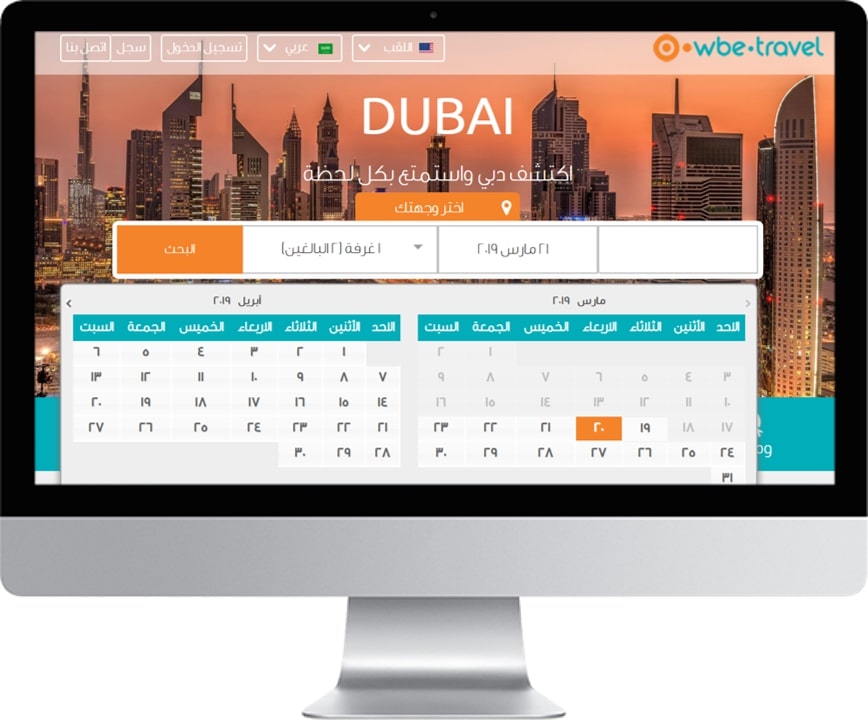 Understanding your sales and marketing
Implementing CRM can help you to understand the relationship that exists between your sales and marketing operations – and as a result, the whole of your sales cycle. Store information on your customers' buying motives, past travels and preferences, and improve the engagement you have with leads and existing customers by sending the right messages at the right time to the right people. Almost every CRM system there is supports a decent level of segmentation that will allow you to hone in your marketing messages to increase the likelihood of cross-selling or up-selling to your base. Integrating your CRM system with a marketing automation platform or email marketing system (such as HubSpot, Salesfusion or dotdigital, respectively) can help you achieve "closed-loop" marketing.
Read the case study here
For those that didn't call us, we wanted a way of selecting those who were closest to booking, and getting an advisor to contact them.
Understanding your data
Generate Quote in Seconds
Here's a compelling reason to change your CRM system: your current system can't deliver the data and accuracy that you require. Rather than surrounding what you already have with increasingly complex or cluttered spreadsheets, look to bring everything together under one roof, in a system that also reduces administrative overheads, rather than adding to them. So what data do you need to report on? Are the numbers you use able to provide data that a manager can use to, you know, manage? Knowing that you are going to miss your monthly target is only useful if the data also provides information on things to do to address the shortfall. But at the same time, there's no sense reporting on your data if no-one actually acts on the findings. Make sure you understand what type and level of information you want to have, before you go too far down the path of selecting CRM software – for example, does knowing how many client meetings a sales person has each month matter if you cannot see the purpose and content of those meetings?
Where can I get more help with CRM?
With us! If you're looking for help choosing the right travel and leisure CRM software or making sure your CRM project will be a success, talk to our team. We offer a free, independent CRM consultation that can help you get started with your CRM project. During the consultation one of our CRM experts will help you define what you need to achieve with CRM, how you can go about doing so, and start to think about which CRM software might be right for your organisation. Schedule your consultation today!
Integration
Integration
This module allows you to add any API's and ask your developers to manage the simple and understandable code for any changes needed for your organization by the time.

Key Takeaway
The script has many more benefits than these features and mainly it is about easing your business for you. The simple and single script can do wonders for your business. PHPTRAVELS is only making your business growth obvious.
Our company has solely designed the script to help people grow their business without any obstacles in their way. So, right now all you need is the $500 to purchase the script and install it to get started. Simple, efficient and reliable for all kinds of business. There are no limitations to the travel booking system, bus booking system or any other booking software that is the current requirement of your business.
We are here to cater to all your needs on time and help you grow your business with enhanced features offering more deals and discounts when you start generating more revenue for it.
What Are You Waiting For?
The investment is reasonable, support is there to help you through the implementation process or editing. What are you waiting for now? Avail the facility within an inexpensive rate and rock the world with your car rental business or any other. Manage your vehicles, drivers, bookings, and customers all through the single app and web portal.
More than 4000+ amazing customers worldwide
Success Stories

Pricing & Aggregation
With our multiple channel aggregation feature now we can get inventory from different API's with realtime pricing