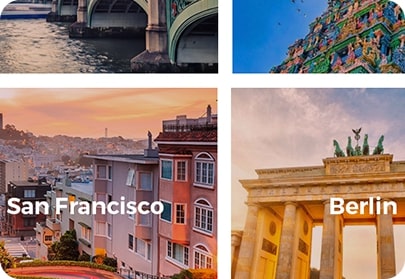 Best solution to startup your Airbnb like startup
The solution of instant booking system, personalized messaging services, and other customizable enhancements are some of the perfect examples of how our Airbnb clone will fit your business.
Our team focuses on attaining your business goals with a thorough understanding of your business objectives and target audience.
With no further delay, we get straight to the development of Airbnb clone as per your needs and expectations to attract more users.
PHPTRAVELS - BNB Portal
apps In a quick look
High demand startup features
Before proceeding with the development phase, we make a complete study of the current demands of the vacation rental industry.
We understand that everyone looks for personalization and a high-speed booking platform with comfortableness.
Also, a mobile-friendly Airbnb clone solution is essential to stand out from the competition. Therefore, our team of well-experienced professionals designed a feature-rich Airbnb clone that shows seamless performance.
How to build unique rental marketplace?
By taking the preference of audiences of the vacation rental industry into consideration, we pay extra attention while choosing highly-advanced platforms that will boost your business.
Our Airbnb clone is developed with the latest techniques and concepts to provide a reliable, smooth platform.
We make all essential enhancements by using our years of phenomenal experience in Airbnb clone development and thereby building a site with better ROI. Kick-start your vacation rental business with incredible Airbnb clone from Appkodes.
Revenue Procedures
Best Model to make money and drive business.

Commission setup?
Include percentage-wise or fixed commission rules on your rental platform. For each and every booking happening on the site, Admin can charge a certain commission fee from the hosts. He/she can also earn revenue by setting up adaptable commissions for guests based on the rental space and location.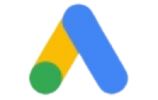 Google Adsense?
Admin can also make money with this additional revenue factor in our Airbnb clone that is available as an Add-on. Admin can display ads in the ad spaces on his/her site after creating a Google Adsense account. With more visitors on the page, Admin can earn more from these advertisements.
Features
The secret reason why to start with BNB Portal
Hourly/Nightly Booking
Hourly Booking
One of the most significant features of Airbnb clone that provides flexibility for the guests to book rooms as per their wish. So, with this interesting feature, guests can make hourly bookings conveniently.
Nightly Booking
Our Airbnb clone provides a more beneficial option for the users to book the accommodation for night timings as per their interest. With this attractive feature on our Airbnb clone, you can impress people who travel often.
Instant/Request Booking
Instant Booking
Without making any request to the host, users can book available space quickly in just a fraction of seconds through this feature on our Airbnb clone.
Request Booking
Request booking feature in Airbnb clone allows users to send the request to the hosts for booking the available spaces. Only after getting confirmation from the hosts, users can make the required bookings.
Review and Ratings
Review
Based on their experience during the stay, users can provide reviews. These reviews will boost the user's confidence and drive more guests to book the space. With great reviews on the platform, people will be more likely to book accommodation.
Rating
Our Airbnb clone provides amazing opportunities for businessmen to attract more users by including the rating system. This, in turn, popularizes the platform by grabbing more eyeballs within a short span of time.
Instant Message
Traveler
The instant messaging system in our Airbnb clone allows guests to have instant chat with the hosts. Thereby, booking issues can be fixed at ease without any delay.
Host
With the help of an internal messaging system, hosts can chat with guests and can also solve their queries regarding bookings. So, hosts can provide the appropriate solution to the guests then and there.
Calender
Special Days
Our Airbnb clone allows hosts to display special days along with the pricing information. Guests can check the availability of these special days and special pricing details. This feature leads to more revenue generation for hosts.
Weekend Prices
Admin can make changes on the weekend prices to capture the attention of more users and also to earn more revenue from it.
Block Days
With this block day feature in our Airbnb clone, hosts can block all bookings and online reservations on any specific day which they feel like an undesirable one.
Currency & Language
Multiple Currency
In order to provide hassle-free money transactions, our Airbnb clone incorporates multiple currency option and thereby providing a smooth platform for running the business in foreign countries.
Multi Language
Our Airbnb clone supports multi-language to translate the entire website content into the required languages as needed by the businessmen. This striking feature draws the attention of site users and visitors and turns the rental platform into a lucrative one.

Payments and Policies
Payment Gateway
The payment gateway of our Airbnb clone is moved from Paypal to Stripe in order to facilitate the payment process on the platform.
Transaction History
The overall transaction history of payments that were made by guests so far can be viewed and necessary steps can be taken for future transactions.
Cancellation Policies
Based on certain conditions and terms, Admin can set cancellation policies for both guests and hosts.
Reservations
Guest Reservations
Guest reservation of our Airbnb clone allows guests to communicate with the hosts to book accommodations, cancel bookings if not needed and to ask his/her queries through a messaging service.
Host Reservations
Hosts are given complete control for approving, rejecting and managing current reservations and bookings made by the guests with this host reservation feature of our Airbnb clone.
Frontend
Attractive Design
Our Airbnb clone is designed by our team of experts skillfully with a visually stunning design to impress both hosts and guests. The design can also be changed smartly based on the business needs.
Performance
As a result of careful planning and implementation with rigorous testing approaches, our Airbnb clone shows robust performance across various devices and platforms.
Secured
Best-in-class security options are incorporated into our Airbnb clone to deliver a well-secured platform for the users. So, the site is well protected from all malicious activities and attacks.
Bootstrap Responsive
Our Airbnb clone builds a responsive platform for your business and so the site can be accessed promptly from all devices such as desktops, smartphones, tablets, etc.
Backend
Dashboard
With a powerful and elegant dashboard in our Airbnb clone, Admin can monitor and manage the entire operations and functions of the platform at ease with a complete overview of site details.
Commission
Admin can fix a certain commission percentage on each and every booking happening on the site and thereby can earn revenue from it.
Security Deposit
With the security deposit feature of our Airbnb clone, hosts can take advantage of charging guests in case of any occurrence of damage. The amount will be refunded to guests if there is no damage.
Moderator
With this splendid feature of our Airbnb clone, Admin can manage the site effectively by adding sub-admins. Admin can then give responsibilities to sub-admins and provide the appropriate rights to access the site and perform tasks.
Feature Listings
Admin can earn revenue by driving hosts to make use of feature listings in Airbnb clone. Here, the space listings of the hosts will be highlighted and displayed on top of the website in order to get more visibility.
SEO
Our Airbnb clone has been integrated with the Google Webmaster tool to create and arrange meta keywords, meta descriptions, and custom page titles for the website by using pre-defined format tags.
Pricing
Best pricing structure to startup with.
Web App
---
Checkout DEMO
PHP HTML CSS JS Web Script
Supplier Panel + Extranet
100% Opensource code
8/5 Basic Support
Mobile Apps
---
Checkout DEMO
Android Apps Source Code
100% Opensource code
8/5 Basic Support
Supported Integrations
Pricing & Aggregation
With our multiple channel aggregation feature now we can get inventory from different API's with realtime pricing