How to Start a Car Rental Business (Learn the Lazy Way)
A car rental business is a trading service that offers its customers vehicles of their choice that they need on a daily, weekly or event basis. In older times, this trade called for a tangible infrastructure for its successor, even working. These included
A showroom to display your fleet, i.e., all the available cars
An office for negotiations and all the formal proceedings
Official permits and license
Buying an insurance policy
Business cards
Meeting clients in person for sealing the deals
Payment in cash
Owing to the remarkable advancement in digitised communication and money transfer systems, this infrastructure has mostly lost its significance. Now, all you need to initiate this business is
Some connections with people having some vehicles in good condition
Social media handles serving as business platforms
And of course, good wi-fi
Whatever may be the kind of trade, the entire network usually works in a tight-knit mesh of trust both from clients and the service providers.
Like really, if someone trusts you with his/her latest Toyota model, priced at no less than 23 lacs, then you're not in a position to doubt the degree of trust the renter has in this deal.
So, what scheme must be sorted out in your mind in order to make this business work and turn out profitable and stable for as long as you wish?
Just some confidence and an entrepreneurial spirit?
No! Get your notepads! You've got some work to do before you crave for those crisp notes landing comfortably in your pocket!
Step 1 - Formulate a Business Plan

"Well, I want to start a car rental business. I know some friends who'd be glad to rent their vehicles. I've got some money for social media promotions! Yes, I can start tomorrow or even today or come on, this very moment!"
I know these triggering sentimental statements are fuzzing in your brain right now but hold your horses. Developing a business plan requires a proper scheme you'll need to follow:
Initial costs of your startup required for set up
How to conduct detailed market research for facts and figures aiding in the successful and stable establishment of the trade
Figuring out a niche for your business
Deciding on a target audience
Where do you wish to lead your venture in the coming 5 or 10 years?
Take your time finding answers to all these perplexing questions and once, you've got a vision for your business, stick to it with full focus and devotion.
Step 2 - Survey and Explore the Market

This may seem gross but trust me, if you wish to pass a viva exam without even sifting through the dusty leaves of your book, you're pretty much residing in a utopia. If you wish your business flourishes as per your expectations, you better just go out and survey the space you think is ideal to set up the business.
The first thing that needs your immediate attention is your office venue. Some car rental businessmen consider places near airports to be ideal for this setup. Some deem tourist spots to be the perfect complementary places for such an endeavour while others press on locations near universities (especially private universities where the majority of the students belong to highly privileged social class).
Whatever may be the location, make sure you understand all the other dimensions and dynamics of the place including your competitors, the socio-economic trends of the locality, the condition of the building you're renting, its distance from the urban hubs etc.
The office must also be equipped with all the necessities and facilities your workforce will be demanding at the end of the day like a continuous supply of electricity, gas pipelines, water resources and obviously, it has to be the perfect spot for good wi-fi and data connection.
Make an effort to know your competitors! A fast friendship isn't what we ask from you, but an amicable relationship can definitely be established.
Study their mindsets and working patterns. Pick out their unique and weak points! You can either fill out their deficiencies or add your taste to their best points and present them to the market anew.
Owing to the fact that the number of adventure trips has only risen in the near past, profit is all a naive trader thinks of while embarking on this journey. But what shall be the criterion for making this profit legitimate?
Following facts need consideration when you decide on the monetary aspects of the business:
The breakdown of the payment
Costs extracted for business maintenance
A share reserved for investment in business expansion
Bonuses for employees
Profit for yourself!
Step 3 - Buying Perfect Car Rental Software

The market is full of car rental software applications that are web and app-based. You'll buy their software, and the next day you'd not reply to you.
That's why it's crucial to find a perfect partner who understands your problems and can provide you with support anytime you need.
We understand you and your clients better than anyone in the industry because we're empowering more than 4000+ businesses around the globe in the travel agency.
Step 3 - Register Your Business

The social media aficionados will jump at this point, claiming that the other businesses using social media platforms for their promotions and interactions work just fine without any glitches or reservations.
Another group of revolting opponents may come up with the excuse that they rent cars among themselves and their acquaintances quite often and it works out pretty good.
So why should one bother to make one's car rental business registered?
Do you really think handing over a person's car or one from your own fleet to a stranger who merely provides you with a small amount of advance and some identity papers is a wise course of action? A big, bold NO!
Registering your business with government and national authorities helps you in two ways
You have the confidence of the state since you pay them heavy loads of taxes. This way if a client causes any inconvenience with regards to payments or his/her behavior, you have a reliable body to complain to.
Having the reputation of a registered business attracts more customers, sponsors and car providing individuals since they know you're one tangible body and can hardly cheat them.
Step 4 - Build Your Fleet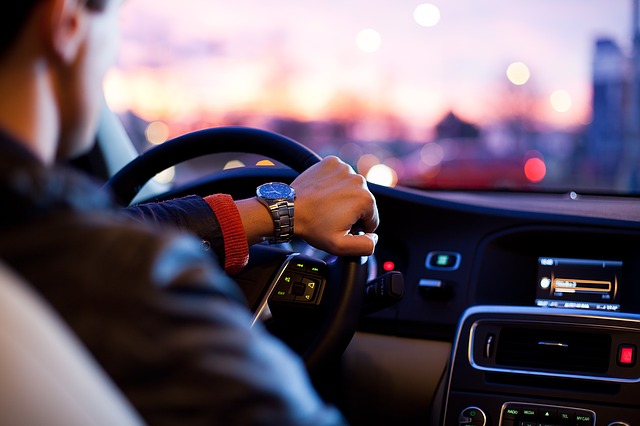 We have been able to figure out the essential beginning points for a car rental business so far, but really, we haven't talked business yet!
Where are the cars - the sleek Hondas, the shimmering Hyundais, the boisterous Audis?
Where's the real deal?
There are two ways you're going to set up your vehicles for the business:
If you're someone with a rich network of acquaintances and friends who further have a huge social circle, then building a fleet is really not that hard. Call your friends and their friends, your cousins and their cousins and hence, the chain shall provide you with a considerably long list of people ready to work with you.
This is how it works best and without any trouble for huge investment - their car, your platform, everybody's a benefit!
The other way is to buy your own fleet. this may include all the new models (mostly preferred for business and family vacation trips) or some old cars in perfect conditions (students will understand why it's necessary these vehicles remain in business)
The second option is a bit outdated now but works best for people who either are very accomplished (rich of course) or are big risk-takers.
For starters, this guideline works best. Once you step into this game, all queries are easily resolved and you start enjoying this business forming new interactions and providing a huge plethora of opportunities!
What's Your Reaction?